Well it's been another HOT ASS summer in the 'burgh. While all of the softball teams seemed to make it through the steaming hot summer some of them came out on the top of the pack. SteelCitySoftball just posted their playoff schedule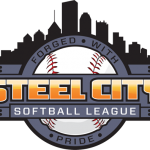 so be sure to check it out, come out and support your friends and favorite teams!
CHEERLEADERS WANTED!