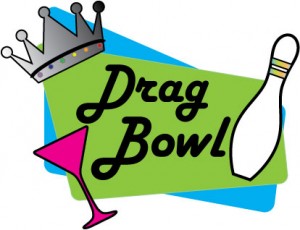 Come to the first ever Drag Bowl during Pittsburgh Pride Week on Saturday, June 8, 2013 from 7:00 p.m. to 9:30 p.m. at AMF Noble Manor Lanes.
Each $15 ticket includes bowling, shoe rental, and a premier drag performance from top Pittsburgh Drag Queens!
Want to bowl in drag too? Feel free to join the Kings and Queens on the lanes. But don't worry, dressing in drag is optional. Bowling shoes are required to be worn by all bowlers, so if you're rocking some killer pumps, be sure to bring socks too.
In addition to bowling and drag, bowlers will enjoy special cocktails and drink specials in the Chatterbox Lounge at AMF Noble Manor Lanes.
Join the event on Facebook to share and invite friends.
---
All proceeds from the event will support the Bid for Pittsburgh to host the International Gay Bowling Organization Mid-Year Conference and Tournament in November 2015.